Multi-temperature wine coolers made to measure for real wine lovers. Shelves suitable for a variety of bottle types (champagne, Bordeaux…)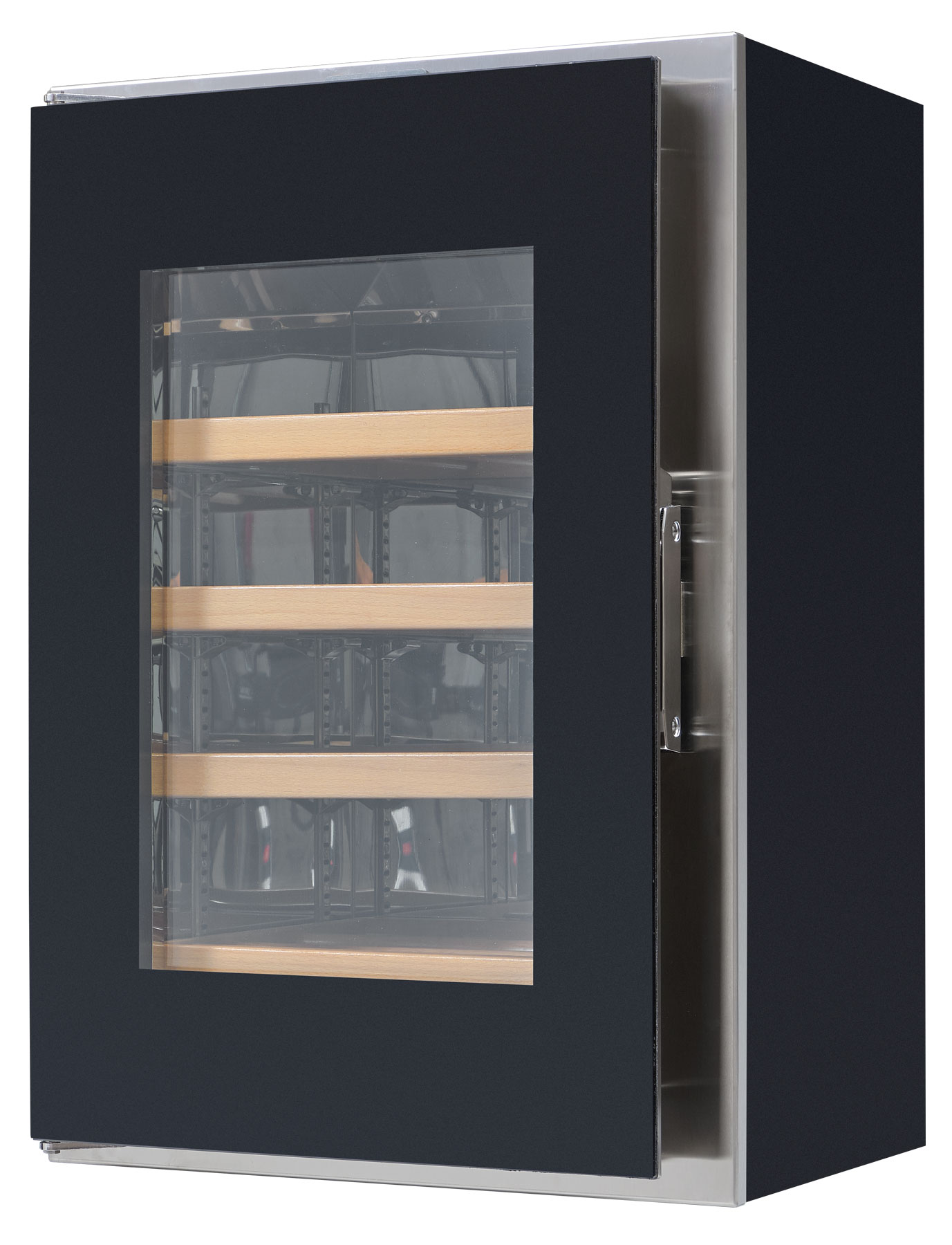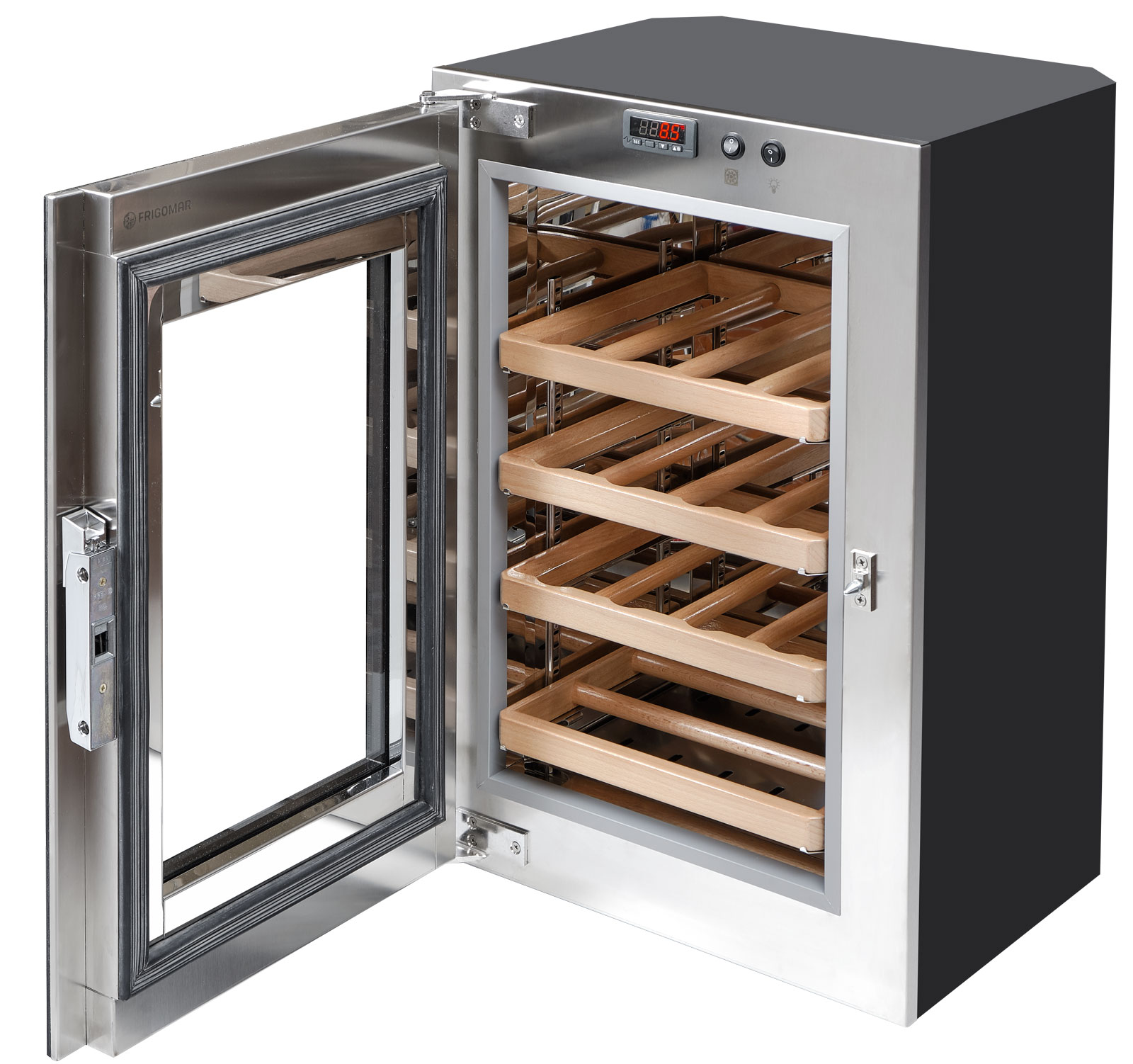 New Touchscreen Thermostat
1 of 5
Wood or stainless steel racks
2 of 5
Hidden handle
3 of 5
Temperature display
4 of 5
LED lighting
5 of 5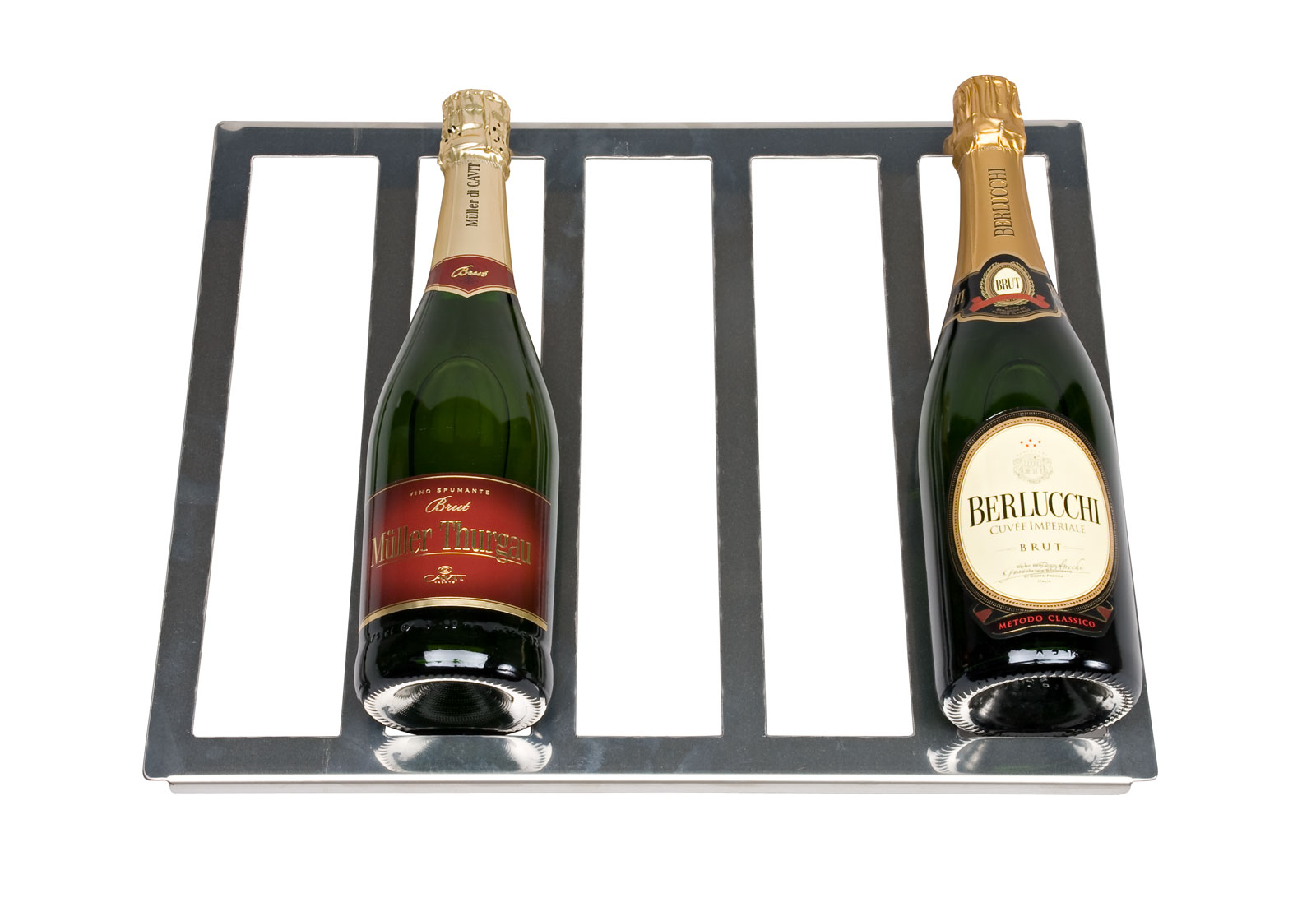 The utmost care for your bottles
Each bottle has its own particular needs and to fully enjoy its precious contents it must be kept well and served as if on solid ground.
Frigomar designs and produces wine coolers for boats to meet the specifications and needs of the client.
Dimensions, capacity, positioning and finishing materials all come together to create a wine cooler that perfectly meets the client's needs.
The custom-made creation of our wine coolers is a new invention every single time.
An example?
Cooler with visibility on two sides, double inclined shelves, stainless steel finish, LED lighting, hinged doors.