| Models | Air Flow Rate |
| --- | --- |
| 753 | 600 m3/h |
| 755 | 1500 m3/h |
The objective of the external air pre-treatment system (AHU) is to provide variable quantities of air to the internal on-board areas with insufficient natural ventilation, so as to ensure (working in synergy with the extraction system) the air is completely changed the stipulated number of times per hour in line with the technical specification.
Each of Frigomar's AHUs, regardless of its capacity, is equipped with a highly-effective filtration barrier to trap any solid particles present in the air, a radiating element connected to the centralised air conditioning system via a dedicated line, a variable speed, high head centrifugal fan, a UVC lamp to sterilise the air, and a digital controller to monitor the temperature of the air released into the internal areas.
Custom-made AHUs can be manufactured on request.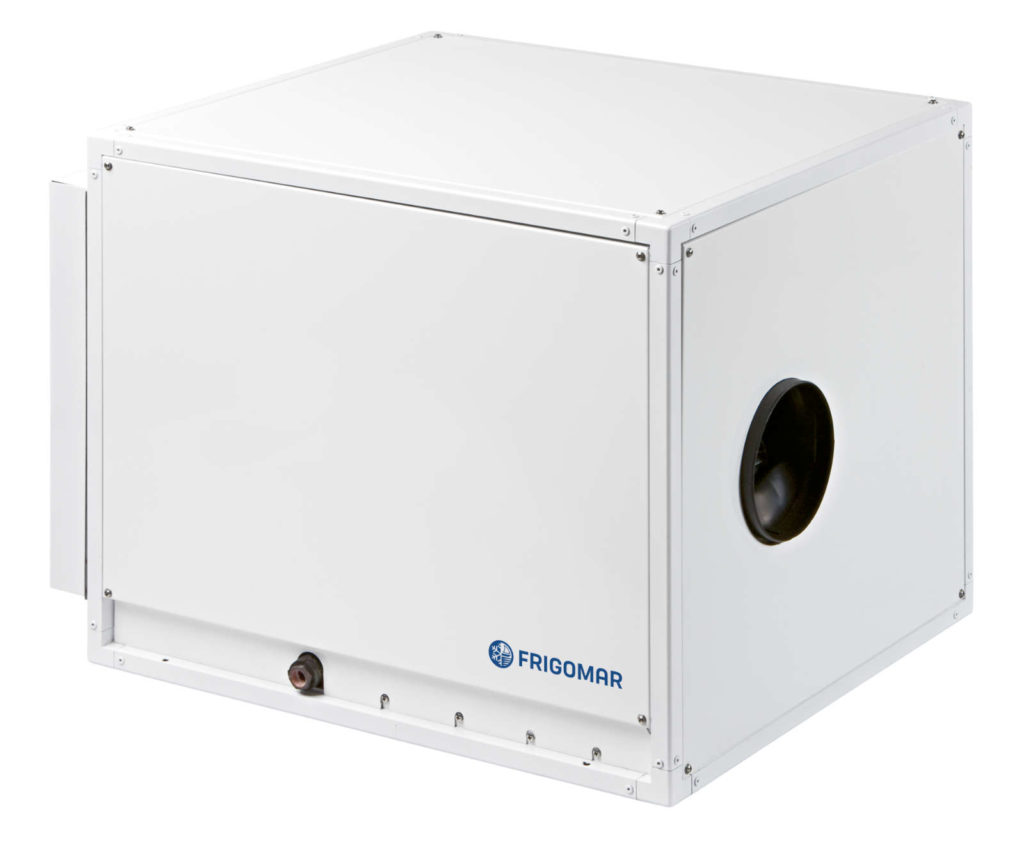 753

755

Width

500 mm

750 mm

Height

425 mm

540 mm

Depth

570 mm

600 mm

Weight

25 kg

54 Kg

Maximum Air Flow

600 m3/h
1500 m3/h

Voltage / phase / frequency

230 V / 1 / 50-60 Hz

UVC Lamp

Yes

Hydraulic Connection

¾"