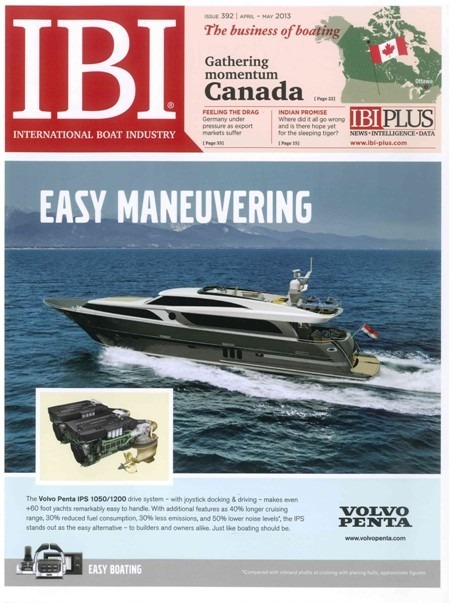 Another success for the brand new chiller unit with Inverter Brushless DC, which gained a prominent place in the IBI Magazine, a sector magazine dedicated to the latest and most relevant news in the field of technical products for the marine industry.
In addition to the presentation campaign of the new product that has been published on this prestigious international magazine, IBI Magazine has also chosen the brushless DC chiller with inverter technology as the product appearing in an article of themagazine no. 392 of April-May 2013. This article highlights the main technical features of the product conceived for yacht air conditioning:
the first chiller unit using the inverter technology in marine air conditioning
elimination of peak currents at start
full Italian design and production
vibrations and noise reduction
use of the R410A green gas
energy saving and possibility to reduce the power generator size
compliance with the EC directive on electromagnetic compatibility.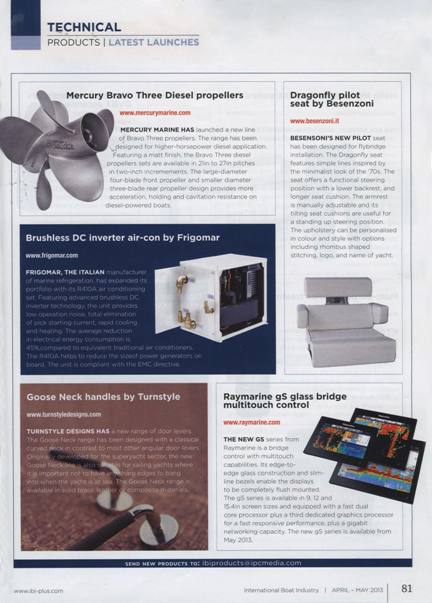 Frigomar would like to thank IBI Magazine for publishing the magazine pages on the site.
Source: ibinews.com – plus.ibinews.com