"The cold. To obtain it and maintain it, this is vital during Frigomar's production process. But this coldness only relates to the machines and devices, because the character and spirit of those who design, build and improve them are warm, almost boiling."
This is the English translation of the opening to a wonderful article written by Danilo Sanguineti about Frigomar for the online magazine "Piazza Levante".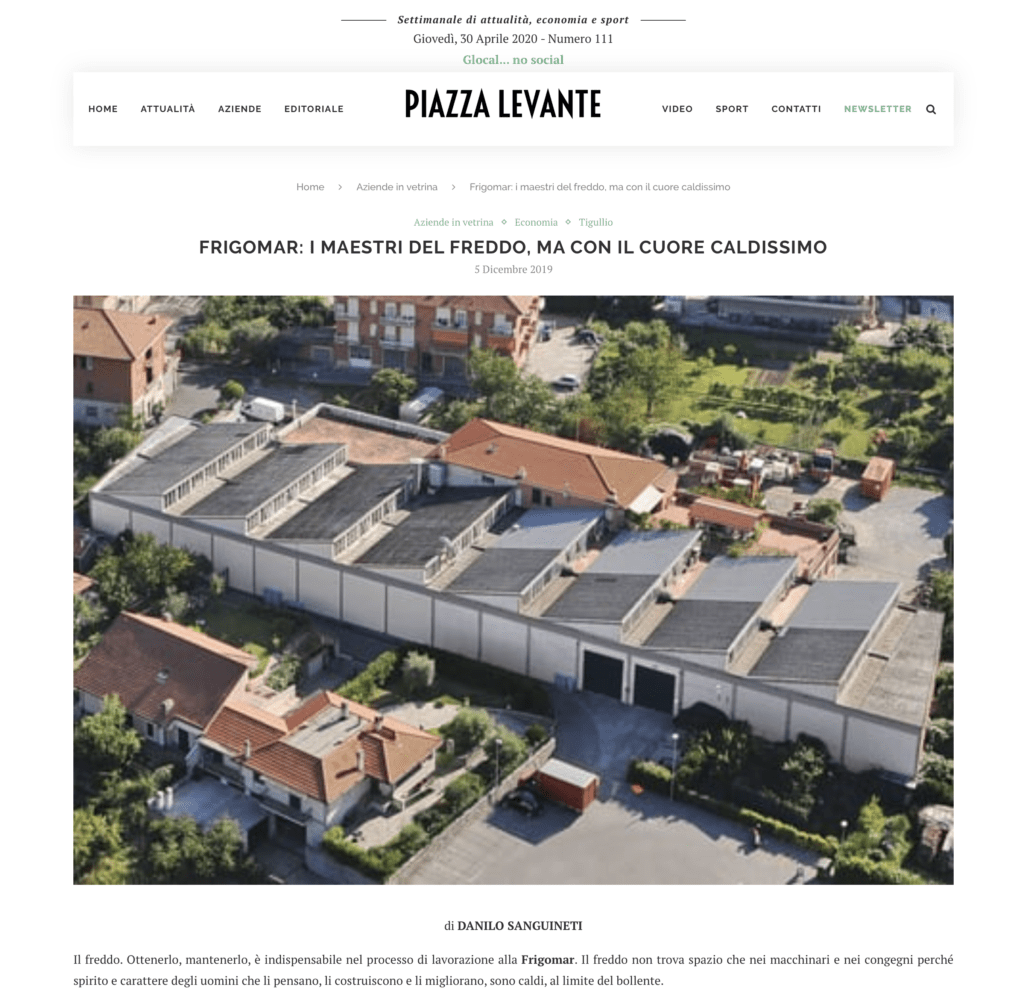 The article speaks passionately about the history of Frigomar: its establishment in 1973 by Luigi and Virginio Sanguineti, its transfer to captain Marco Piombo, its transition to the second generation with Andrea Piombo and Daniela Sanguineti, and then bringing us right up to the present day with the attainment of an important award from the British Marines Electrical & Electronics Association which chose Frigomar's SCU Compact Inverter as Product of the Year 2019.
An article that brilliantly portrays the passion driving the people and projects at the headquarters in Carasco.