Our new line of inverters for air conditioning systems is featured in the recent October issue of Dockwalk, the magazine with the highest number of readers in the US.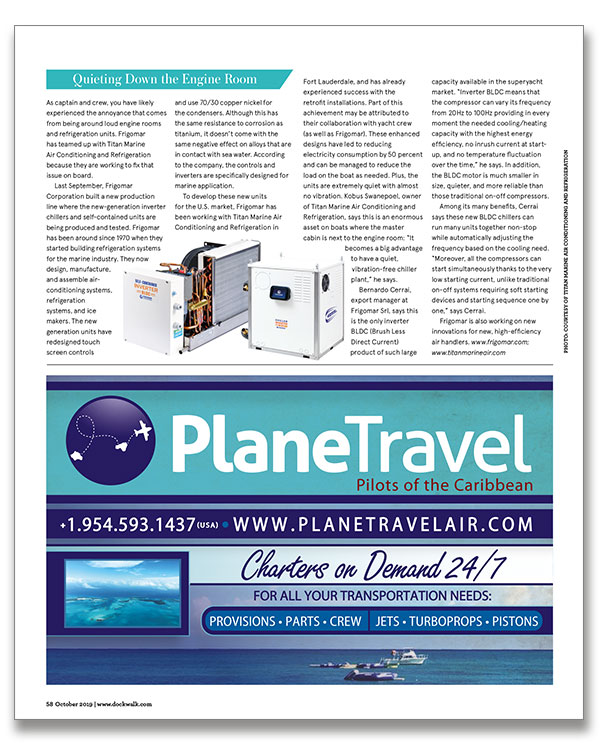 The article, which was dedicated to Frigomar and its collaboration with Titan Marine, is in the magazine's News&Gear section and underlines the innovative characteristics of our new products, with particular emphasis placed on the quietness, efficiency and associated energy savings that the new BLDC inverters guarantee.
Frigomar produces its inverters on a new production line that was recently opened, as always, in Italy.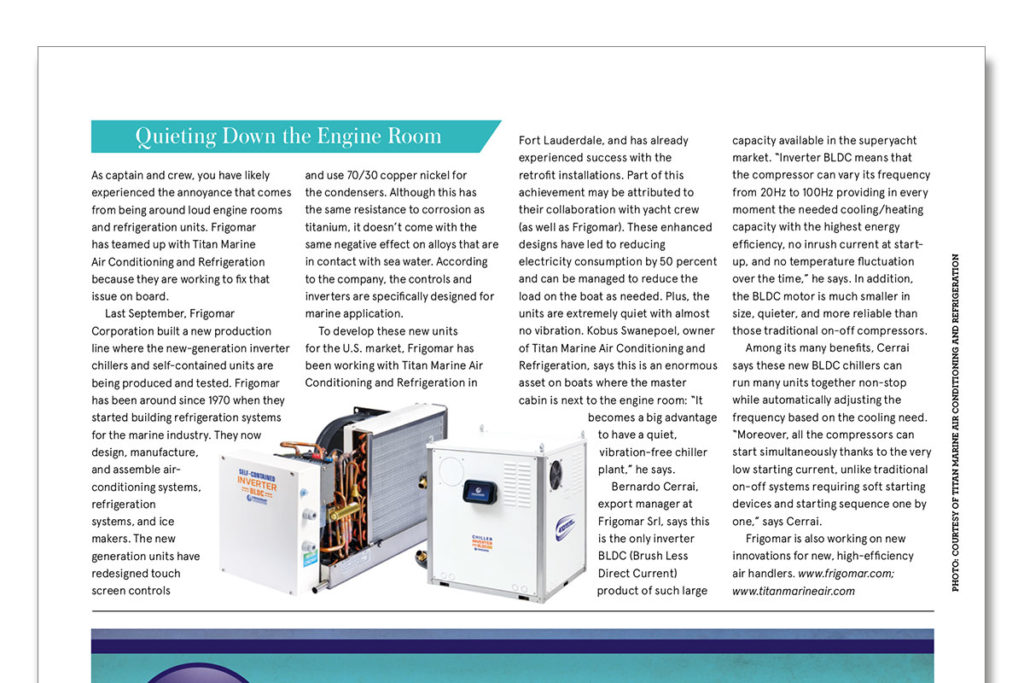 For more info please read the Dockwalk article and our BLDC inverter data sheets.