Major contribution from the company TITAN MARINE to consolidate the FRIGOMAR brand and penetrate the US market in the second half of 2019.
Thanks to the presence of Titan Marine at exhibitions in Annapolis (October), in Fort Lauderdale (early November) and more recently in Miami (February), the introduction of Frigomar's second generation variable speed products has achieved encouraging results.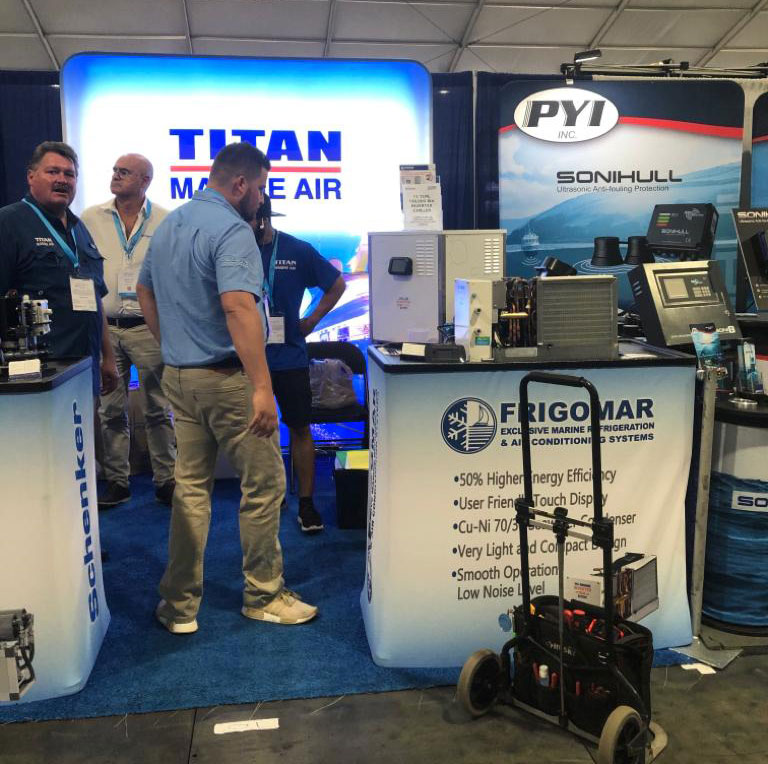 The headquarters of Titan Marine are located near Fort Lauderdale airport in 29th Ave Hollywood, a strategic position for Florida's most important ports. Thanks to this favourable position and the exceptional professional competence of its technicians, the reconditioned market is believed to be of strategic importance for the future.
Good results are expected for the second half of 2020 thanks to the intensive work between Frigomar and Titan Marine.
Titan Marine also has facilities in Palma de Mallorca and Sint Maarten, right in the heart of the Caribbean.