Frigomar is proud to present its new High performance self contained unit with variable speed powered by 24V/48V DC.
It's a marine air conditioning system small, light and powerful designed specifically for boats powered by Direct Current.
A real energy saving air conditioning system: 50% higher energy efficiency compared with the standard ON/OFF systems.
The most innovative and revolutionary Self Contained Unit available on the market for boats powered by Direct Current.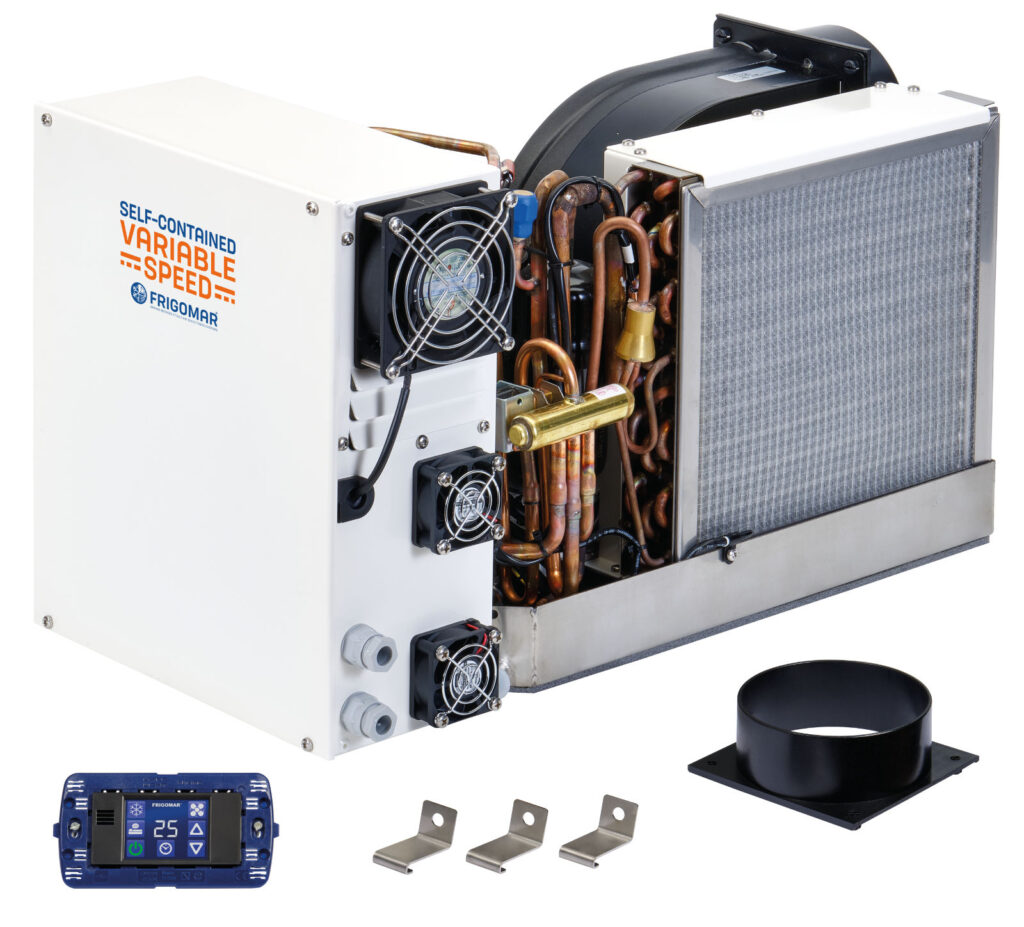 Not only an air conditioner: a true and real key system for all kind of boats from the smaller to the bigger without any kind of limits. Very compact dimensions and low weight, having the chance to detach the electric box, if needed, for simplifying the installation onboard for every type of boat.
For boats powered by Direct Current, this product allows to achieve all advantages of variable speed technology: high efficiency, energy saving, environmentally friendly, comfortable, reliable and extremely noiseless. It is a unique and truly innovative product, a symbol of innovation and Italian creativity.
The advantages of variable speed technology powered by Direct Current:
50% higher energy efficiency compared to ON/OFF
Raised comfort: quite and smooth
Low consumption: 180W at lowest speed
No peak current at start-up
Enviromentally Friendly
Very compact and low weight
Easy Installation